Hello and Welcome to the July issue of the OkayNowWhat Newsletter!
This is the month when it is customary for those in the United States to attend public fireworks displays (or possibly personally participate in our own backyards!) in recognition of the birth of the nation. While this month's newsletter may not set off that level of noise and visual stimulation, it will possibly serve to "pop a few balloons" and myths that often get taken as truths and productive recommendations to people starting new businesses.
1) Fake it Until You Make It - The thought behind this may be to provide confidence in one's instincts or prior education, experience, expertise, etc. to address a situation without fear. However, outright faking, pretending, or assuming that one is in possession of skills, insights, or abilities to competently address a prospect's needs rarely will serve neither the prospect nor the vendor or provider of products and services very well with the current prospect or anyone and everyone that prospect chooses to share their experience with after poor result.
2) Never Let Them See You Sweat - Another well-intentioned phrase that is designed to encourage the business owner to exude an air of control, competence, and worldliness about a prospect or customer question, complaint, or criticism. However, there is ample research that has been done that indicates that the results are far more beneficial when the vendor, seller, or service provider actually shows vulnerability and acknowledges challenges or missteps. Of course, that has to then be followed up with how the vendor/seller/service provider addressed or fixed the concern or answered the objection through improvements. It is not sufficient to simply communicate awareness of an issue. The solution, insight, or recommendation based on the recognition of the issue has to be provided. Remember, people buy based on emotion first and logic second. The more "human" you appear, the better your chances.
3) Building Rapport is as simple as looking for some "hook to show you are just like your prospect" in the hopes of quickly creating a kinship (we both like to fish, we are alike in that we have children in ballet classes, we both went to the same university, etc.). Sadly, this is often seen as a transparent attempt and often comes across as manipulative. It is far better to build rapport through demonstrating you are credible, helpful, and trustworthy through your actions and not a feeble attempt to pretend to be friends with someone you do not know (yet).
Click on the image below to view a short video with some further thoughts on this: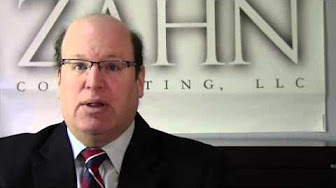 REMEMBER: Taking it step-by-step, we can help you build:
1. The awareness of your business strengths you already have
2. The steps to help you get from where you are now to where you want to be
3. The plan to keep you making progress and able to overcome obstacles
4. The appropriate metrics to use on your journey to success.
5. MOST IMPORTANTLY - An entrepreneurial mindset for achievement and accomplishment.
I am ready to help you launch that business dream that is lurking within you and guide you through the fear, sense of overwhelm, doubts, and uncertainty. Having over 30 years of experience in coaching others, and refining my portfolio of offerings to include BOTH online programs and individual coaching, I am certain that together, we can map out your future success! I offer one-on-one personal coaching of varying lengths and online training that you can take at your own pace to learn and apply the lessons needed to begin the journey toward business ownership.
NEW OFFER - CATAPULT TO A CAREER IN COACHING/CONSULTING
Click here to register for this interactive HYBRID ONLINE SELF-PACED mentoring program to get you closer to answering, "OKAY, NOW WHAT?" This offer will provide you with what you need to finally launch your own career as a coach or consultant. Ordinarily, this mentoring program is $3600. If you are among the first twenty (20) people to register, you can sign up for the REDUCED PRICE of $1497. A nearly 60% savings!
You get:
32 modules of content (more than a typical college semester's worth!)

3 one-on-one coaching calls to address your specific questions, challenges, opportunities, etc.

Access to podcasts with experts covering topics as varied as; overcoming stress, marketing online, sales skills, and many more)

Peer-to-peer access to network and support you on your journey

Email access to get responses to your concerns (typically within 24 hours or less)
There is NO RISK - If you do the work and participate as required, we will refund your money if you are not satisfied.
Facebook Group Invitation
Click on image to be taken to our BY INVITATION only Facebook Group. It is a private group that will allow us to work collaboratively to launch your business! Join colleagues, experts, and experienced business owners in this community who will share their successes, their challenges, their insights, and their ideas with each other.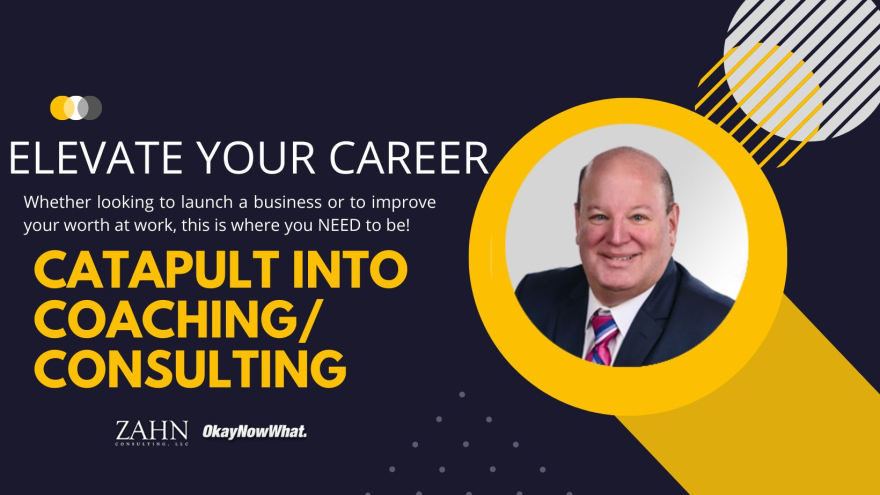 Have You Listened to "From Learning to Earning" Podcast?
Just simply click on the image below and listen to any one episode (or binge all!). The podcast addresses topics of interest to new entrepreneurs and those inspired to become business owners. From discussions about Marketing to Resilience, Facebook Ads to Selling Techniques and plenty in between! It is currently free for you to access, but that is for a limited time before it is placed behind a firewall and will only be available to subscribers actively engaged in a coaching relationship with Okay Now What!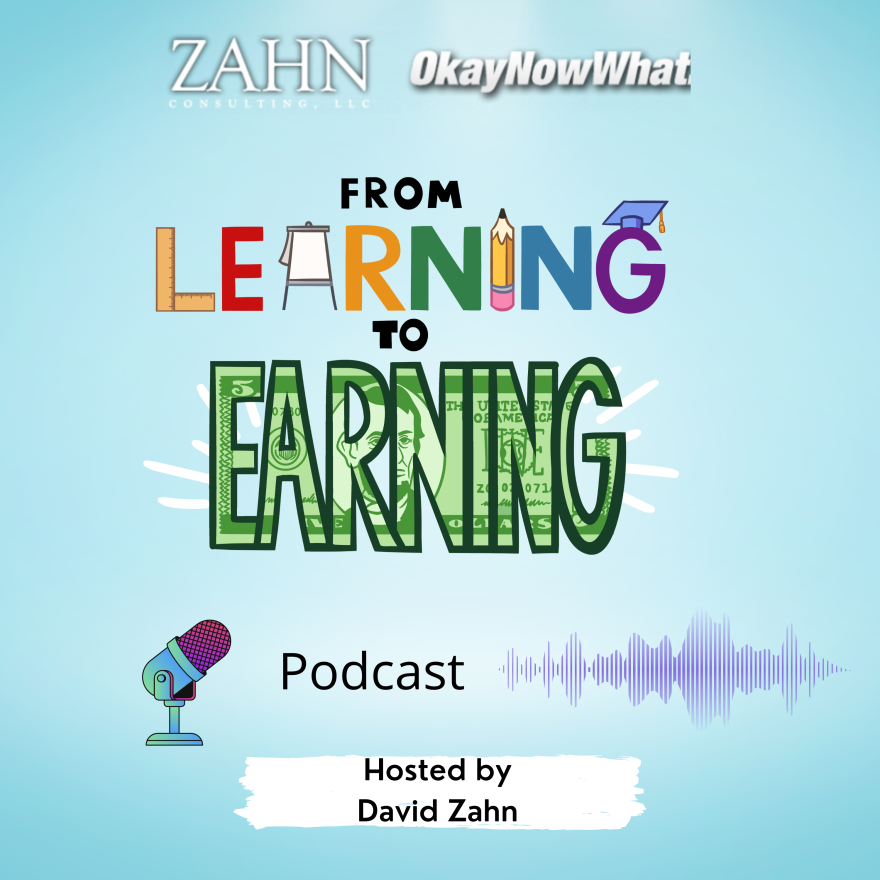 ONW (
O

KAY

N

OW

W

HAT) INSIGHTS

After over 30 years working in corporate training, sales enablement, management and having worn the hats of; corporate employee, entrepreneur, author, academic, keynote speaker, and youth sports coach and mentor, I am now adding to my roster of jobs - business coach. While I still maintain the original businesses (www.zahnconsulting.com and www.workshop360.biz), I am now adding www.okaynowwhat.biz. It is through this new offering that I will assist new entrepreneurs, those considering becoming entrepreneurs, and business professionals who want to rekindle the spark they once had for the work they do - but have lost their passion over time.

I want to be of service - it is through that effort that the greatest rewards can be found and shared with others. Having seen and experienced much in my career from many different sides of business relationships, I want to share it with others and provide the learning to help others accomplish their goals.

Together, we CAN achieve great things. Working collaboratively and meeting each challenge as it arises and overcoming it until we feel completely confident in your ability to do so without guidance. Working with your own private cheering section to lift you up when you stumble and provide you with guardrails and a metaphorical safety harness when trying new things to expand your reach and capability.

If you are ready, so am I! We can do this! Click here to get started!

If you are certain you are ready to embark on your own business launch, you can schedule a no obligation "Chat and Chew With You" conversation to explore whether my business coaching is right for you, click here
COOL RESOURCE
If you are looking for an easy way to edit your videos you use for social media marketing (Facebook, Instagram, Twitter LinkedIn, etc.), then you probably would be well-served to check out this site (https://www.media.io/) that provides a resource that is easy to use and learn and has both a free component and a very moderately priced option. The site provides you with the ability to edit, convert, enhance, compress your videos and more. If you seek a single source to meet or perhaps upgrade your video capabilities, this is the site you should review. It does not require a tremendous background in programming, working with video or audio technologies, and is not a drain on your computer resources the way some programs can be to handle audio or video files.
Try it. You will find a treasure trove of opportunity!
UPCOMING EVENTS
We have now launched our nearly 20 hour FROM LEARNING TO EARNING course, our hybrid ONLINE training with REMOTE VIRTUAL LIVE Coaching option this month. Click here for details.
CONNECT WITH ME
NEW EMAIL ADDRESS: davidzahn@okaynowwhat.biz
Facebook Group: Business Launch: From Fear To Fabulous
LinkedIn: https://www.linkedin.com/in/david-zahn-30270a4/
YouTube Channel: https://bit.ly/3sr9rvn
Podcast: https://anchor.fm/david-zahn