Hello and Welcome to the March issue of the OkayNowWhat Newsletter!
March is when many of our spirits brighten as we begin to think about the change of seasons to Spring and leaving the cocoons of our homes that kept us inside due to cold Winter weather, fear of interacting with others indoors as a result of Covid, and the general malaise and fatigue that accompanies leaving for work in the dark and returning from work in the dark. It is also the month that forces us to think about change. The snow and ice melts for many and the trees begin to hint at growing leaves again. Neighbors begin to address their gardens and flower beds in anticipation of the blooms they will enjoy come May and June.
However; for those of us who are still unsure about a change from our current employment or lifestyle to one of entrepreneurship, it is also a time to confront our fears. You may be thinking:
1. I am afraid to try my business idea out and fail
2. I am fearful that I don't have the right idea yet
3. I am unsure that customers would pay for my product idea/service
4. I am anxious that I will spend money to start a business and not earn it back
5. I am uncertain on what steps to take and in what order.
If you are experiencing these thoughts, or similar ones - I suspect you are looking for someone to trust to lead you to success and past failure. I have collected the thoughts of those who have "made it" and who can shed light on the issue of overcoming fear of failure for you.
Click on the image below to view a short video of insights from people you will recognize as being successful and learn their perspectives on overcoming failure. Use this link if the video does not play properly https://youtu.be/q2IVWVOr2wE)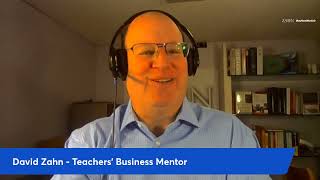 Click here to join the Facebook Group: Business Launch: From Fear to Fabulous
Click here to schedule a no obligation meeting to discuss your ideas, business concerns, or to explore how coaching can help you.
If you don't trust yourself to have what it takes, perhaps you will trust:
1. Oprah Winfrey
2. Winston Churchill
3. Tony Robbins
4. Thomas Edison
5. Michael Jordan
5. MOST IMPORTANTLY - recognize that YOU are holding yourself back. An entrepreneurial mindset for achievement and accomplishment can overcome many of the hurdles you THINK stand in your way.
I am ready to help you launch that business dream that is lurking within you and guide you through the fear, sense of overwhelm, doubts, and uncertainty. Together, we can map out your future success! I offer one-on-one personal coaching of varying lengths and online training that you can take at your own pace to learn and apply the lessons needed to begin the journey toward business ownership.
Click here to register for this interactive ONLINE SELF-PACED mentoring program to get you closer to answering, "OKAY, NOW WHAT?" You can purchase the course alone for $197 and proceed at your own speed through the five modules
Entrepreneurial Mindset
Marketing
Sales
Strategy/Business Planning
Finance
Or, you can purchase it as a combined bundle that includes one-on-one mentorship personalized to addressing your questions, concerns, or vision to help you succeed and continue on your journey to starting your own business. By purchasing the bundled program, you save over $50! For $247, you get exclusive time to explore any of your business questions or opportunities!
There is NO RISK - If you do the work and participate as required, we will refund your money if you are not satisfied.
Facebook Group Invitation
Click on image to be taken to a short video explaining the Facebook Group. It is a private group that will allow us to work collaboratively to launch your business! Join colleagues, experts, and experienced business owners in this community who will share their successes, their challenges, their insights, and their ideas with each other.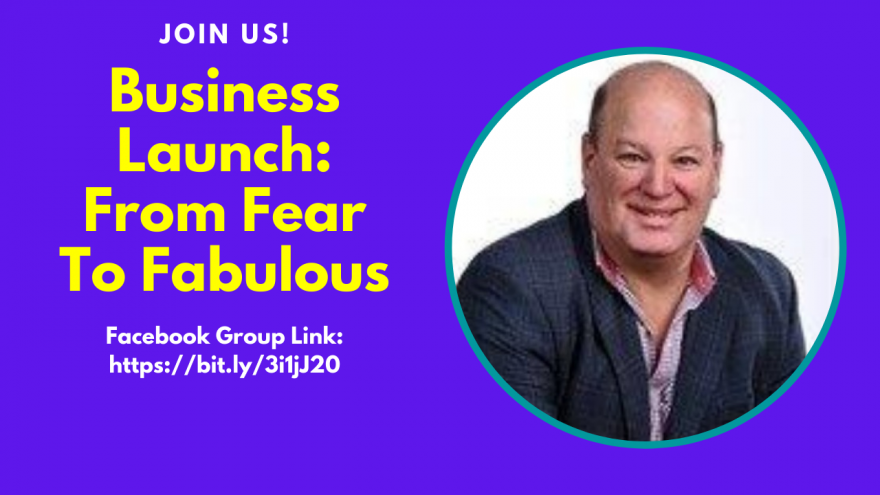 ONW (
O

KAY

N

OW

W

HAT) INSIGHTS

After over 30 years working in corporate training, sales enablement, management and having worn the hats of; corporate employee, entrepreneur, author, academic, keynote speaker, and youth sports coach and mentor, I am now adding to my roster of jobs - business coach. While I still maintain the original businesses (www.zahnconsulting.com and www.workshop360.biz), I am now adding www.okaynowwhat.biz. It is through this new offering that I will assist new entrepreneurs, those considering becoming entrepreneurs, and business professionals who want to rekindle the spark they once had for the work they do - but have lost their passion over time.

I want to be of service - it is through that effort that the greatest rewards can be found and shared with others. Having seen and experienced much in my career from many different sides of business relationships, I want to share it with others and provide the learning to help others accomplish their goals.

Together, we CAN achieve great things. Working collaboratively and meeting each challenge as it arises and overcoming it until we feel completely confident in your ability to do so without guidance. Working with your own private cheering section to lift you up when you stumble and provide you with guardrails and a metaphorical safety harness when trying new things to expand your reach and capability.

If you are ready, so am I! We can do this! Click here to get started!

If you are certain you are ready to embark on your own business launch, you can schedule a no obligation "Chat and Chew With You" conversation to explore whether my business coaching is right for you, click here
COOL RESOURCE
If your business is primarily done online and you share content from websites with suppliers, prospects, customers, and partners; you know that the URL's can get unwieldy. Long strings of characters that are combinations of letters, numbers, special characters, etc. When shared with others, it can appear overwhelming to some, resemble a phishing or SPAM message to others and be hard to recognize as being affiliated with the sender. A service called "bit.ly" provides an easy to use and free way to shorten URLs and more. Click on this link to learn more.
Try it. You will find a treasure trove of opportunity!
UPCOMING EVENTS
We have now launched our hybrid ONLINE training with REMOTE VIRTUAL LIVE Coaching this month. Click here for details.
CONNECT WITH ME
NEW EMAIL ADDRESS: davidzahn@okaynowwhat.biz
Facebook Group: Business Launch: From Fear To Fabulous
LinkedIn: https://www.linkedin.com/in/david-zahn-30270a4/
YouTube Channel: https://bit.ly/3sr9rvn