Hello and Welcome to the April issue of the OkayNowWhat Newsletter!
April is the month that typically is known for showers of rain in anticipation of the budding blooms of flowers we can expect in May and beyond. In too many cases entrepreneurs and people thinking of starting a business find that they ONLY experience the rain and pain of putting in the effort - but never see the blossoming of their business. They just wind up all wet!
What often holds these businesses back is that they are all actions and tactics without a strategy or a system. Just like when we teach students about studying, we need to explain the importance of strategy to them and tell them to avoid trying to retain information in a haphazard way.
View this video to learn what I mean and take the steps now to enjoy the bouquet that your business can bring!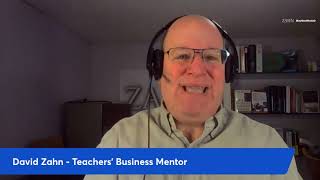 I am ready to help you reach that business dream that is lurking within you and guide you through the fear, sense of overwhelm, doubts, and uncertainty. Together, we can map out your future success! I offer one-on-one personal coaching of varying lengths and online training that you can take at your own pace to learn and apply the lessons needed to begin the journey toward business ownership.
Facebook Group Invitation
Click on image to be taken to a short video explaining the Facebook Group. It is a private group that will allow us to work collaboratively to launch your business! Join colleagues, experts, and experienced business owners in this community who will share their successes, their challenges, their insights, and their ideas with each other.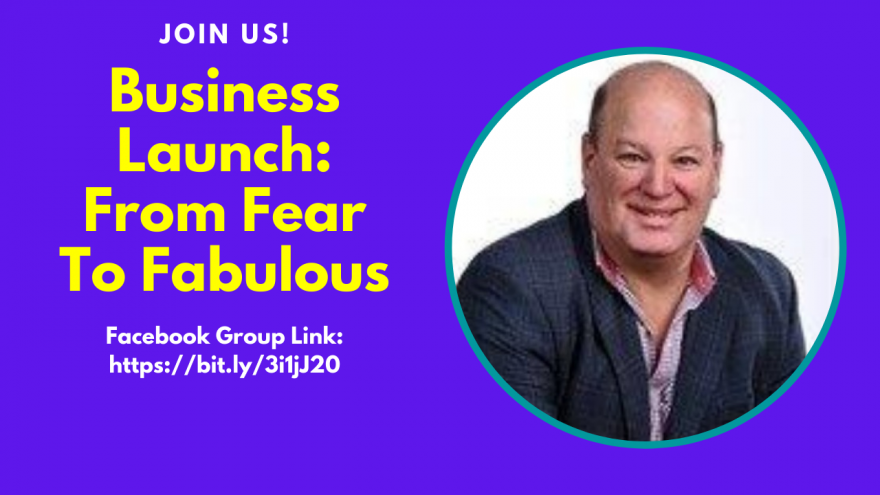 ONW (
O

KAY

N

OW

W

HAT) INSIGHTS

After over 30 years working in corporate training, sales enablement, management and having worn the hats of; corporate employee, entrepreneur, author, academic, keynote speaker, and youth sports coach and mentor, I am now adding to my roster of jobs - business coach. While I still maintain the original businesses (www.zahnconsulting.com and www.workshop360.biz), I am now adding www.okaynowwhat.biz. It is through this new offering that I will assist new entrepreneurs, those considering becoming entrepreneurs, and business professionals who want to rekindle the spark they once had for the work they do - but have lost their passion over time.

I want to be of service - it is through that effort that the greatest rewards can be found and shared with others. Having seen and experienced much in my career from many different sides of business relationships, I want to share it with others and provide the learning to help others accomplish their goals.

Together, we CAN achieve great things. Working collaboratively and meeting each challenge as it arises and overcoming it until we feel completely confident in your ability to do so without guidance. Working with your own private cheering section to lift you up when you stumble and provide you with guardrails and a metaphorical safety harness when trying new things to expand your reach and capability.

If you are ready, so am I! We can do this! Click here to get started!

If you are certain you are ready to embark on your own business launch, you can schedule a no obligation "Chat and Chew With You" conversation to explore whether my business coaching is right for you, click here
COOL RESOURCE
Given that is "tax season" here in the United States, many of us are making the decision to do it ourselves vs. hiring an expert (CPA or tax preparer) to handle that task. For many of us, the idea of handling finances, expenses, reporting requirements to various governmental agencies, etc. is a daunting task. In fact, it need not be as large a hurdle to doing business as it once may have been. There are numerous software programs that can guide you through the process and essentially "hold your hand" through the [process to ensure it is done efficiently, accurately, and is able to become just a small task to maintain. One such software is Freebooks. This software helps you track everything from project work, time-tracking, expenses, revenue, tax preparation, reporting, etc. It also integrates with many popular software applications you may already be using (Gmail, Slack, MailChimp, Zapier, Microsoft Outlook, Indeed, etc.).
Being scared or wary of managing the accounting side of running your business is a thing of the past. It is now easy to maintain control of your business and keep your focus where you want it to be - on serving your customers, building new products and services, and generating revenue and profit. Click here for more details.
Try it. You will find a treasure trove of opportunity!
UPCOMING EVENTS
We have now launched our hybrid ONLINE training with REMOTE VIRTUAL LIVE Coaching this month. Click here for details.
CONNECT WITH ME
NEW EMAIL ADDRESS: davidzahn@okaynowwhat.biz
Facebook Group: Business Launch: From Fear To Fabulous
LinkedIn: https://www.linkedin.com/in/david-zahn-30270a4/
YouTube Channel: https://bit.ly/3sr9rvn