Hello and Welcome to the December issue of the OkayNowWhat Newsletter!
"This will be the year! I have put up with it long enough!"
I heard this recently from a Teacher talking about leaving teaching and pursuing a career as an Instructional Designer (essentially working on the corporate side as a Teacher/Curriculum Writer). However I have heard this Teacher, and many others repeat this phrase or similar ones many times without taking action to make it a reality. The yearning for a "fresh start" often bubbles up inside of us periodically and the new year seems like a good starting point to use as a stake in the ground to begin to take the steps to make the resolution happen. As we all know though, resolutions made now are soon forgotten or are compromised, lead to feelings of failure, or ignored.
As we approach the new year and people make resolutions and fervently believe they will complete them successfully THIS TIME, it is perhaps best to review some of the techniques and skills that will help facilitate a successful resolution and avoid the feeling of disappointment and the promise to do better next year.
In this video I share some of the techniques you can employ to make this year the one that allows you to meet all of your resolutions - and if you don't make them because you have a history of not succeeding (and who wants to be reminded of not succeeding!), these tips may help you reconsider making resolutions and sticking with them.
Click on the image below to view a short video: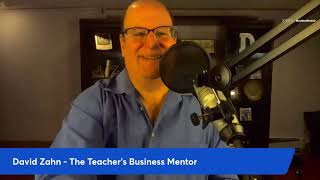 REMEMBER: Taking it step-by-step, we can help you build:
1. The awareness of your business strengths you already have
2. The steps to help you get from where you are now to where you want to be
3. The plan to keep you making progress and able to overcome obstacles
4. The appropriate metrics to use on your journey to success.
5. MOST IMPORTANTLY - An entrepreneurial mindset for achievement and accomplishment.
I am ready to help you launch that business dream that is lurking within you and guide you through the fear, sense of overwhelm, doubts, and uncertainty. Together, we can map out your future success! I offer one-on-one personal coaching of varying lengths and online training that you can take at your own pace to learn and apply the lessons needed to begin the journey toward business ownership.
Click here to register for this interactive ONLINE SELF-PACED mentoring program to get you closer to answering, "OKAY, NOW WHAT?" We are running a special price to celebrate the start of a new year. Ordinarily, this mentoring program is $850. Through the month of January 2023, you can sign up for the PRICE of $67. A nearly 80% savings! I want to encourage you to take advantage of this offer as you begin your journey to transitioning from your Teaching career to a business opportunity of your passion and desire.
There is NO RISK - If you do the work and participate as required, we will refund your money if you are not satisfied.
Facebook Group Invitation
Click on image to be taken to a short video explaining the Facebook Group. It is a private group that will allow us to work collaboratively to launch your business! Join colleagues, experts, and experienced business owners in this community who will share their successes, their challenges, their insights, and their ideas with each other.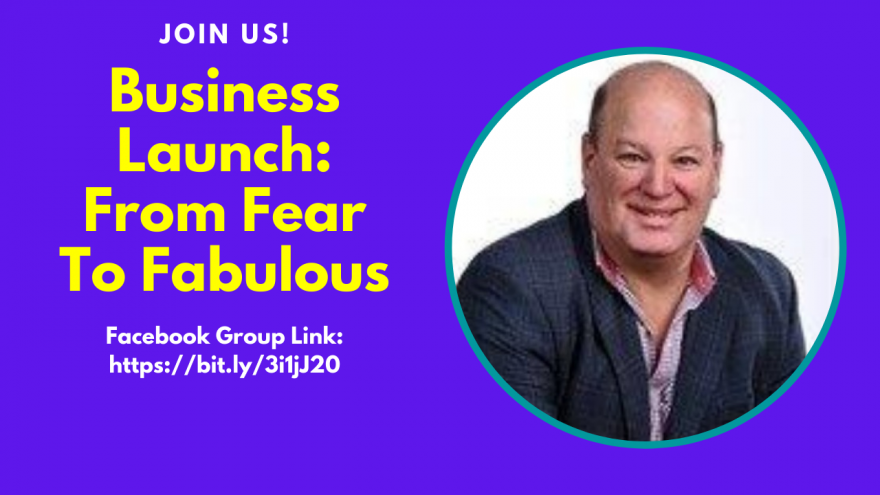 ONW (
O

KAY

N

OW

W

HAT) INSIGHTS

After over 30 years working in corporate training, sales enablement, management and having worn the hats of; corporate employee, entrepreneur, author, academic, keynote speaker, and youth sports coach and mentor, I am now adding to my roster of jobs - business coach. While I still maintain the original businesses (www.zahnconsulting.com and www.workshop360.biz), I am now adding www.okaynowwhat.biz. It is through this new offering that I will assist new entrepreneurs, those considering becoming entrepreneurs, and business professionals who want to rekindle the spark they once had for the work they do - but have lost their passion over time.

I want to be of service - it is through that effort that the greatest rewards can be found and shared with others. Having seen and experienced much in my career from many different sides of business relationships, I want to share it with others and provide the learning to help others accomplish their goals.

Together, we CAN achieve great things. Working collaboratively and meeting each challenge as it arises and overcoming it until we feel completely confident in your ability to do so without guidance. Working with your own private cheering section to lift you up when you stumble and provide you with guardrails and a metaphorical safety harness when trying new things to expand your reach and capability.

If you are ready, so am I! We can do this! Click here to get started!

If you are certain you are ready to embark on your own business launch, you can schedule a no obligation "Chat and Chew With You" conversation to explore whether my business coaching is right for you, click here
COOL RESOURCE
For anybody thinking of launching a business or even someone whose business has been in existence for awhile, it is essential that you remain aware of the needs and wants of your target market/audience. If there was a way to read the minds of our prospects and customers to learn what they seek, what they abhor, what they wish for and what they avoid - wouldn't that be a great tool to help you crystallize your business' offers, marketing efforts, and customer satisfaction? One tool that assists you in acquiring that without cost is https://answerthepublic.com/
Simply enter a topic you wish to glean insight about and then view what questions people have posted about that topic online (which will give you insight into what their concerns, requirements, desires, etc. are about that topic.). For instance, if I were to enter "retired teachers" as a topic, what comes back is: https://answerthepublic.com/reports/107d3cbb-db85-4bb1-a826-9ec135f67555 Really, you have to check it out!
Try it. You will find a treasure trove of opportunity!
UPCOMING EVENTS
We have now launched our nearly 20 hour FROM LEARNING TO EARNING course, our hybrid ONLINE training with REMOTE VIRTUAL LIVE Coaching option this month. Click here for details.
CONNECT WITH ME
NEW EMAIL ADDRESS: davidzahn@okaynowwhat.biz
Facebook Group: Business Launch: From Fear To Fabulous
LinkedIn: https://www.linkedin.com/in/david-zahn-30270a4/
YouTube Channel: https://bit.ly/3sr9rvn